Think Outside the Store with Virtual Diamond Boutique
With your free VDB membership, you'll join a global community using the world's most advanced sourcing and selling tool.
Search the diamond and colored gem inventory of the world's top suppliers

Beautiful custom interface to use over the counter with customers
Email curated collections of diamonds and gems to clients
Sell unwanted diamonds and gems from your inventory
And because VDB is mobile-first, you and your sales staff can use it out of the store too. With VDB, you can carry all the world's diamonds and gems with you wherever you go, finding your next customer everywhere and anywhere.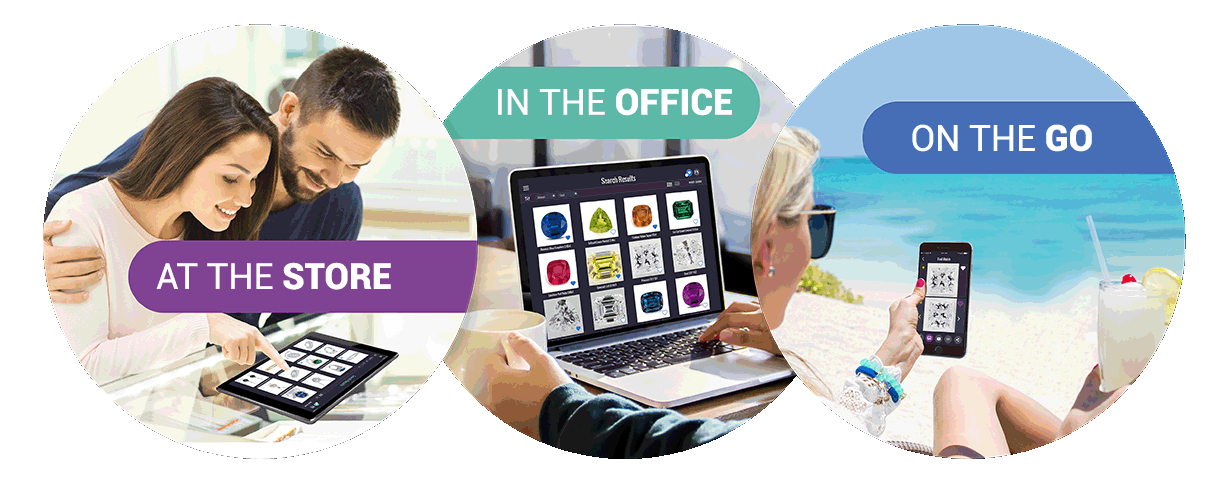 Use the form on this page to schedule a webinar to learn how to best utilize all the features VDB has to offer in your business. We'll walk you through all the ways you can customize it to show and sell in a one-on-one webinar.